2013年 11月 05日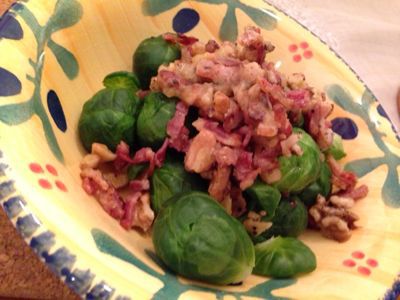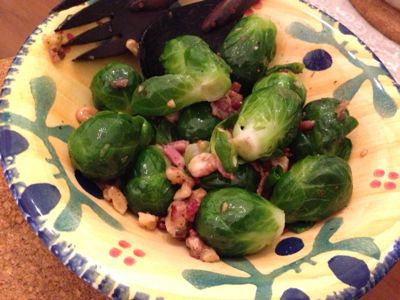 streaky bacon: 3 rashers
walnuts. : chopped
butter
Brussels sprouts : trimmed of outer leaves
1: Fry bacon in a hot pan without any oil for about 10mins until crisp . Add walnuts and fry until they are beginning to color and coated in the fat .
pour away excess fat , then tip bacon and walnuts into a bowl to cool .
2: Beat butter to soften with a spatula .
Season with black pepper , then store in fridge .
This can be made up to 3days ahead or frozen for 1 month . Defrost in fridge overnight .
3: to serve, cook in a Pan of boiling water for 5 mins . Drain and tip into a warm serving dish . Then toss through and serve .
▲ by mami-kitchen | 2013-11-05 22:50